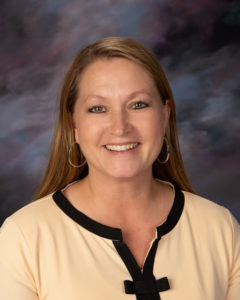 Dear Parents,
Welcome Back!!! Thank you for being Stronger Than Yesterday. You all are truly INCREDIBLE!!! On July 28th, the Jordan District School Board decided to delay our school starting. School now starts on Tuesday, Aug. 25th and we hope that you will help us be safe as we navigate this new normal.
We are requiring the students and staff members to wear masks, as per Governor Herbert's Executive Order on July 17, 2020. We are also looking for community members that need a job. We have 17-hour to 25-hour positions available.
Procedures will look a little different for our school to keep all students, community members, and staff members safe and healthy. Please click on the link below to view our new school procedures.
If you are choosing online learning for your students please be aware the deadline is July 31st at midnight. Whatever your choice for learning we are so excited to have students back in the classroom. Whether it is face to face or online we want all of our students motivated and excited to learn.
We have several new faces at Terra Linda. Our Upper STRIDE classroom will see Laura Mencia as their new teacher. 5th grade also has a new face, Mr. David Robinson. In addition, we have Dolores Frandsen and Stephanie Reesor in our third grade, and Nichole Moore in 2nd grade. All five of these teachers come with a vast amount of expertise and experience. Terra Linda is lucky to have them.
There will more information to come and we will update you. Please watch our website and listen to Skylerts for the updates.
This year let us all commit to becoming, "Incredibly, Stronger Than Yesterday,"
safer than yesterday, and more "PAWSitive" than yesterday. We look forward to another fantastic year. GO TIGERS!!!
Sincerely,
Karen Gorringe
Principal, Terra Linda Elementary
801-282- 3086