August 2022
Welcome to a new school year! I am so excited to continue building memories together!
I feel honored to work with an outstanding staff that believes in doing what is best for students. I am excited to work closely with such a great community to ensure the well-being of our students. Our goal at Terra Linda is to make connections with students to help them feel valued, accepted, and safe. We take pride in what we do!  We want to see our students grow academically, and into kind, respectful, and responsible citizens of the world.
Families, please remember that class lists will not be posted on the front doors, instead, you will need to log into your Skyward family account after Aug 12th.
Finally, we want to welcome some new members to our Terra Linda family;
Assistant Principal- Mr. Brothers
Kinder- Mrs. Watson and Mrs. Dalley
First- Mrs. McDonald
Third- Mrs. Jones
Fourth- Mrs. Nelson
Fifth- Mrs. Toale
Resource- Mrs. Anderson
Sincerely,
Mrs. Martinez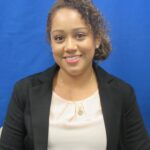 Events coming up!
Meet and Mingle Aug 17th from 9-10am OR from 2-3pm. Please check to see who your student's teacher will be prior to arriving.
First day of school for 1-6th is Aug 18th
Kindergarten Testing: Aug 18-19 and 22-25th.
First day of Kindergarten Aug 26th.
Labor Day: No school on Sept 5th!
Fall Pictures: Sept 8th!