PTA Nominations Needed for this year
Dear Terra Linda Elementary Families,
As the elected Terra Linda Elementary PTA Nominating Committee we are excited to begin the process of selecting our Nominees for the PTA executive committee for the 2022-2023 school year.
Now Through August 22nd, 2022 we will be accepting nomination recommendations through the following link:
We are looking for nominations for the following positions
President
President-Elect
Secretary
Treasurer
Here is a link to the job descriptions for each position:
PTA Job Descriptions Link
Self Nominations are allowed.
All nominees and those making nominee recommendations must be members of the Terra Linda Elementary PTA. Memberships may be purchased through the following link:
After August 22nd, the nominating Committee will make their nominee selections and email them out to all members of the PTA. An election meeting will be held in September to vote in the new officers. All Terra Linda PTA members will be given information on where and when the election meeting will take place.
If you have questions please reach out to the nominating committee TerraLindaNomCom@gmail.com
We are so excited for this coming year and making Terra Linda Elementary PTA the best it can be.
Sincerely,
Terra Linda Elementary PTA Nominating Committee
Barbara Young
Cassie Poulsen
Rachel Ferre
2022-23 Spirit Wear
Get your 'Celebrating 50 years' edition Spirit Wear! Orders can be made from 8/17/22 through 9/3/22.
No orders will be accepted after 9/3/22.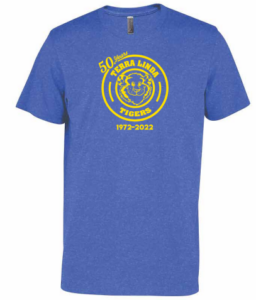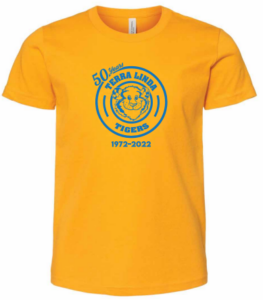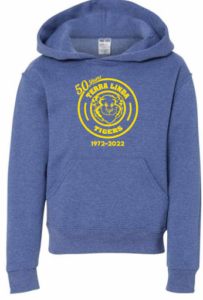 Givebacks - Select TL PTA
Earn cashback for you and Terra Linda Elementary PTA while you shop!
When you sign up, select Terra Linda PTA and make a qualifying purchase, Terra Linda Elementary PTA  will get a $5 donation!
Then you'll keep earning cashback for yourself and our PTA!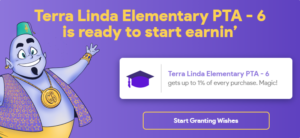 | | | |
| --- | --- | --- |
| Assignment | Name | Email |
| Acting President | Cammy Whitchurch | |
| President-Elect | | |
| Treasurer | Jessica Bartlett | |
| Secretary | Ruth Shaw | |
| Volunteerism | | |
| Public Relations | | |
| Principal | Yajaira Martinez | yajaira.martinez@jordandistrict.org |
| Teacher Rep. | | |
| Teacher Appreciation | | |
| | | |
| Birthday Wagon | | |
| SEP Meals | Cassie Poulsen | |
| Box Tops | | |
| Membership | | |
| Legislative Liason | | |
| Fundraiser | | |
| Book Fair | | |
| Reflections | | |
| Ribbon Week | Rachelle Christensen | rachellec23@gmail.com |
| Maturation | | |
| T-shirts | | |
| Field Day | | |